2014 Will Soon be Over!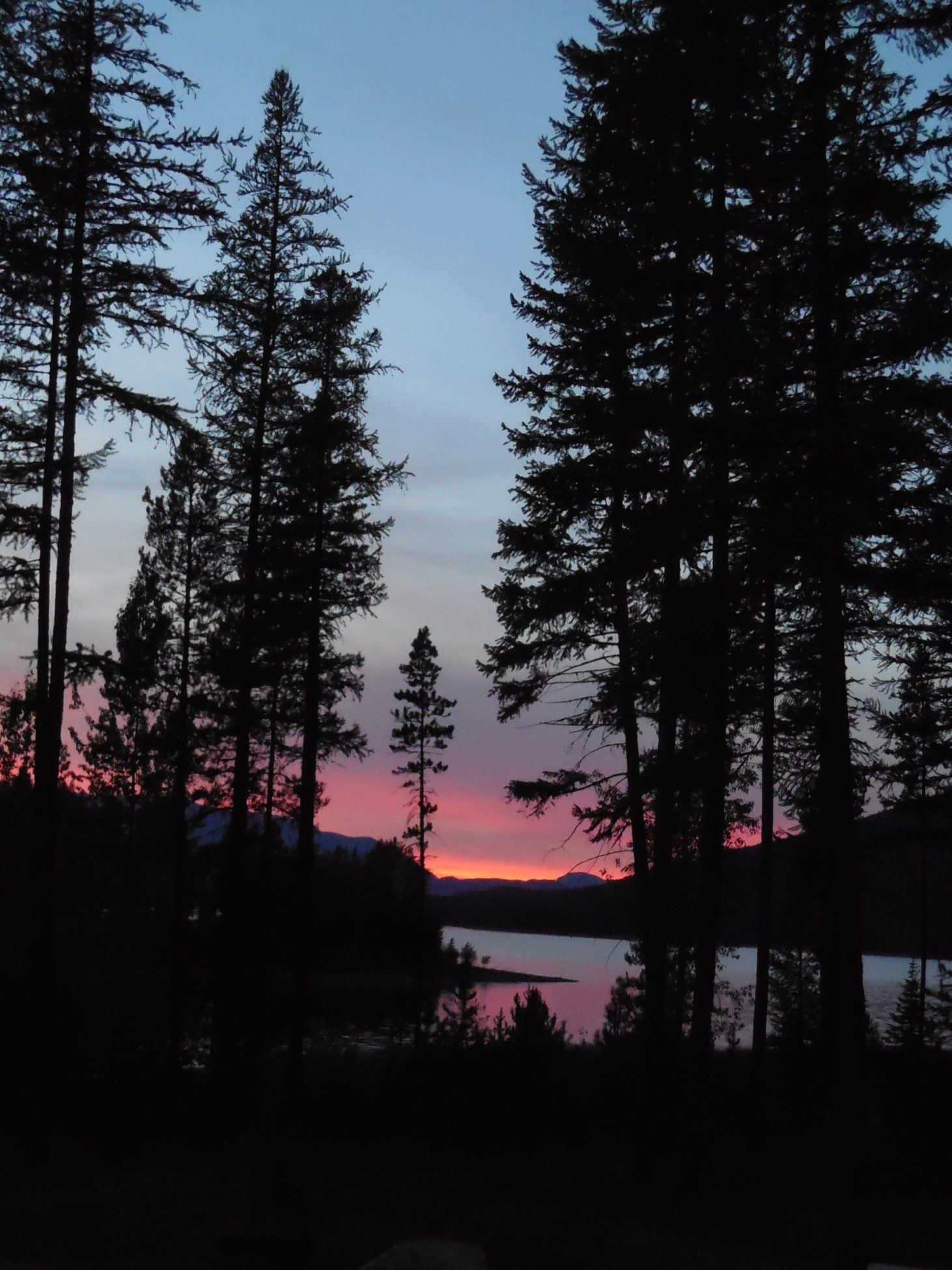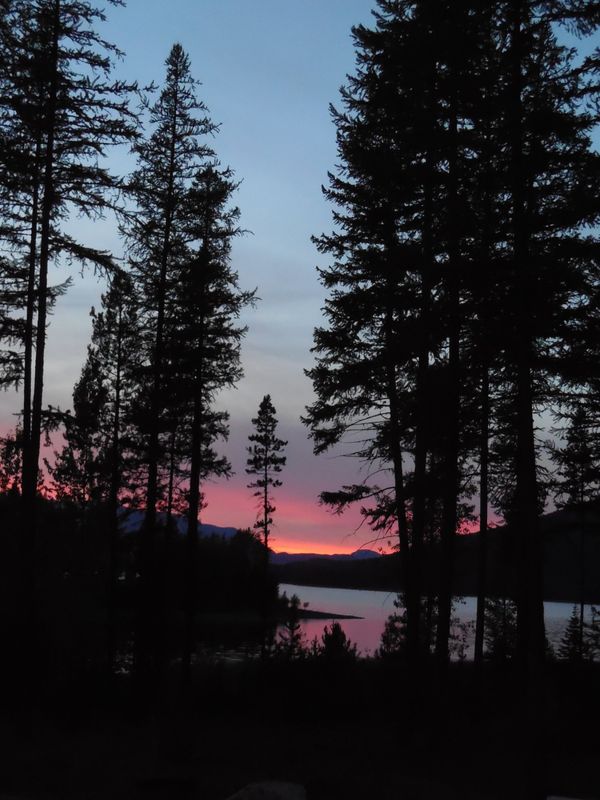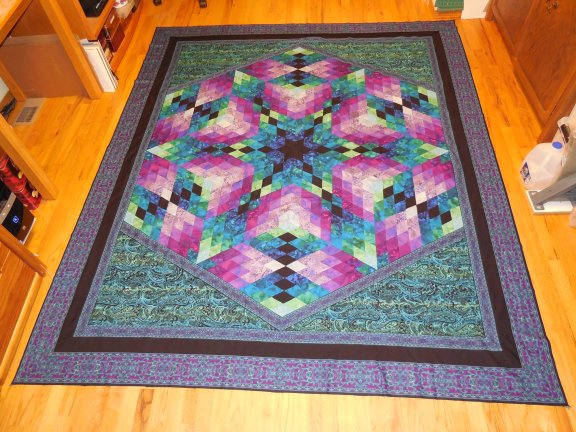 Sunset at Hungry Horse
We have had a very busy past few years, with both of us experiencing some minor health issues.  The joy of being grandparents comes around every year at the holidays and when the not-so-little ones come to visit for a week or so.  We love to go camping, boating, fishing and hiking with them.  And of course, Grandpa loves to take them on the fabulous water slides in nearby Columbia Falls.
Sunny has occupied much of her time making quilts and wall hangings and clothing for the grandchildren.  But gardening is a big hit, also, with two raised beds for vegetables (WHEN will we ever get our tomatoes to ripen before Jack Frost visits?), and flowers.  Of course, there is the never-ending mowing as soon as the grass starts growing, usually in May.  This year Sunny had some major repair work to do on her rock wall around the front and side of the house.  Hopefully the ground heaving will have no more ill effects on that wall!
Ron keeps very busy maintaining all the equipment we have amassed around here just to keep the place up!  But he also sold his beloved Honda 500 motorcycle and replaced it with a go-cart (for the Grandchildren, of course, ahem!) We had a very large wind storm pass through in 2013 that took down at least 35 big trees.  This kept the Kubota tractor busy for quite a while.  We had so much firewood, we gave a lot away!
My posts have been very erratic, but I will try to be better in 2015!