About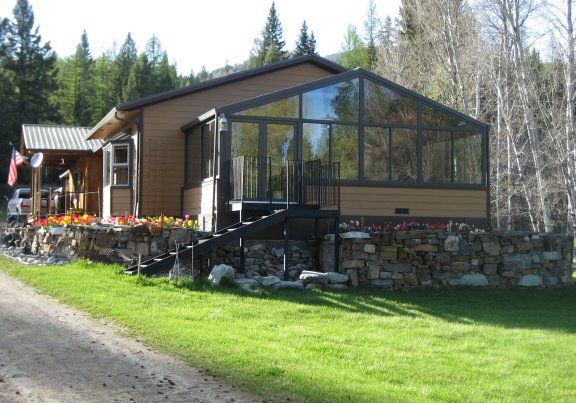 Seven Springs Ranch is located within easy access to Glacier National Park, Kalispell, Flathead Lake, The Bob Marshall Wilderness, the eclectic tourist centers of Whitefish and Bigfork, and many other lakes and wilderness areas.
Our location provides a remote setting, off the beaten track, with easy access to all the attractions listed above.
From here you can easily walk to National Forest land and hike as far as you want to go. There is a variety of wildlife that frequents Seven Springs Ranch including deer, black bear, moose, mountain lions and all sorts of birds of prey.
This is a ranch in name only. The property itself is 46 acres of open meadows, canopied forest, springs, streams and ponds.
In the late 1800s the second transcontinental railroad was built through here. The tracks are gone but the grade is accessable and clearly visible on the north side of the property. The grade from here into Little Bitterroot Lake was steep and difficult, so it was later abandoned and rerouted through Whitefish.