Whew! Where did summer go?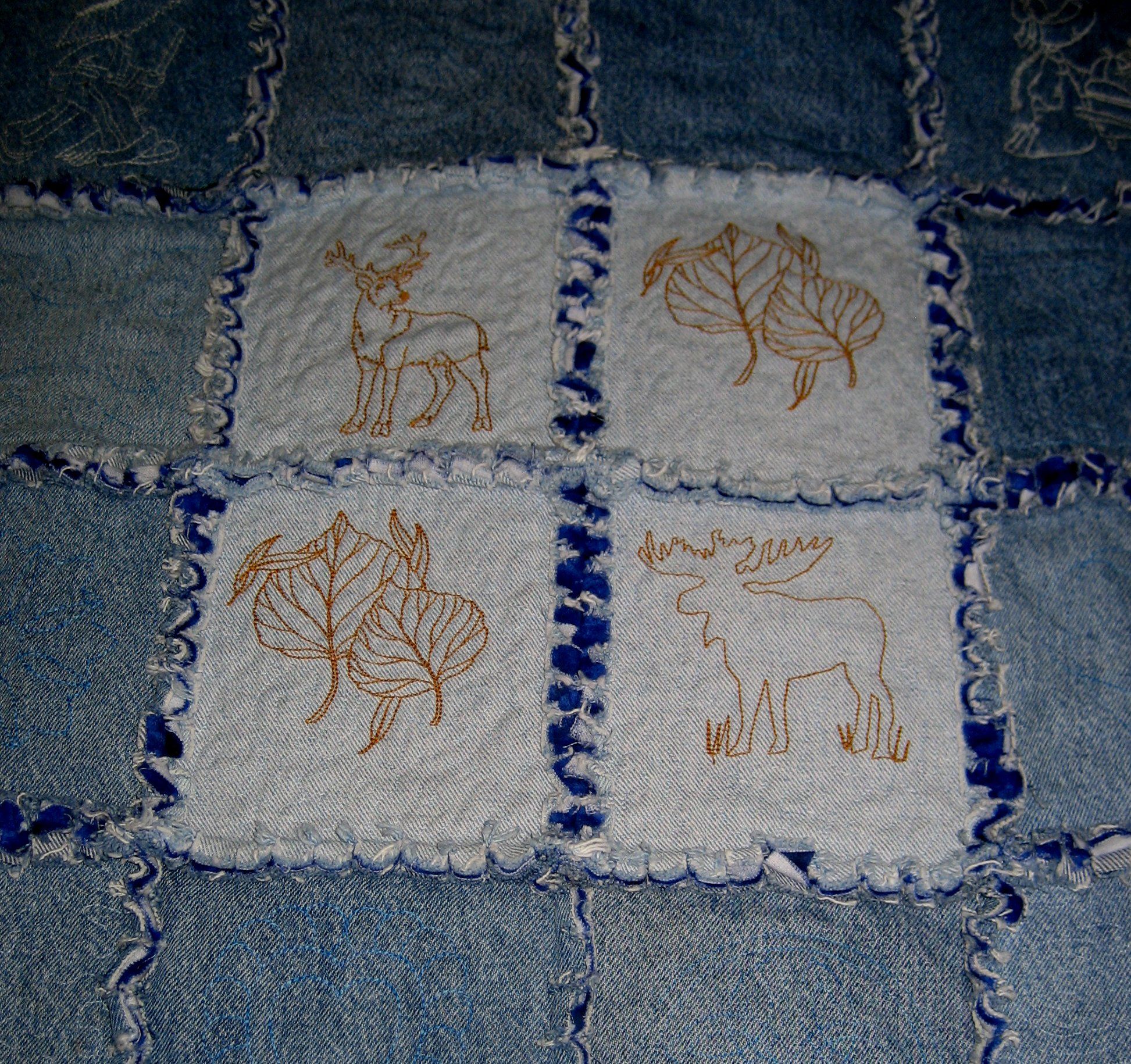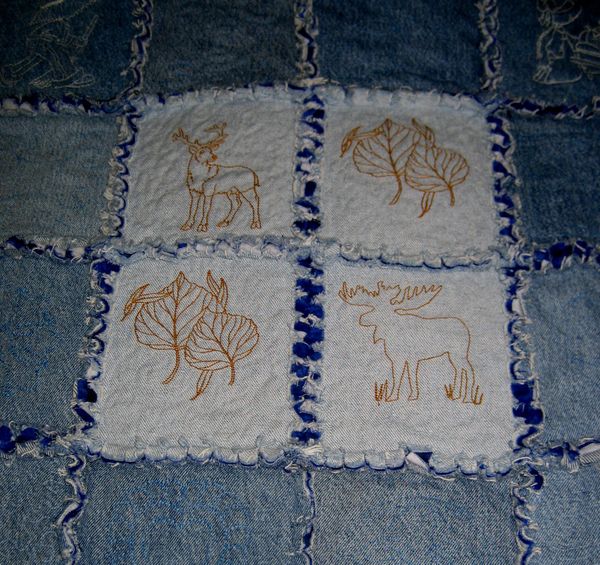 We have been very busy this year (as usual).  I just finished rebuilding the rock walkway after it had sunk.  This is the third time I have done this, and the last!  Grandchildren Forrest and Raven and their parents visited and we loved having the Littles here.  We just returned from a weekend in Glacier National Park, too, and met up with good friends from Berkeley.  I have been taking online classes from http://shelaghfolgate.blogspot.com

Also taking monthly lessons on digitizing embroidery designs from clipart.  I love doing this!  I finished a few sewing and quilting projects this summer, in spite of having lots of yard work and other things to do.  We had some wonderful families rent the guest cabin, but it looks like fall will soon be upon us!  We are looking forward to getting a couple more camping, fishing and boating trips in before it is too cold.  Last week we floated the Flathead river in our canoe – we want to do it again! Here are some things I worked on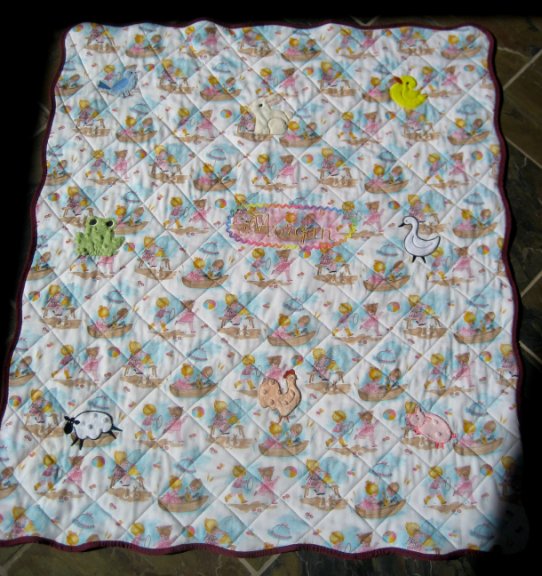 Quilt for newest baby in the family: Morgan McKay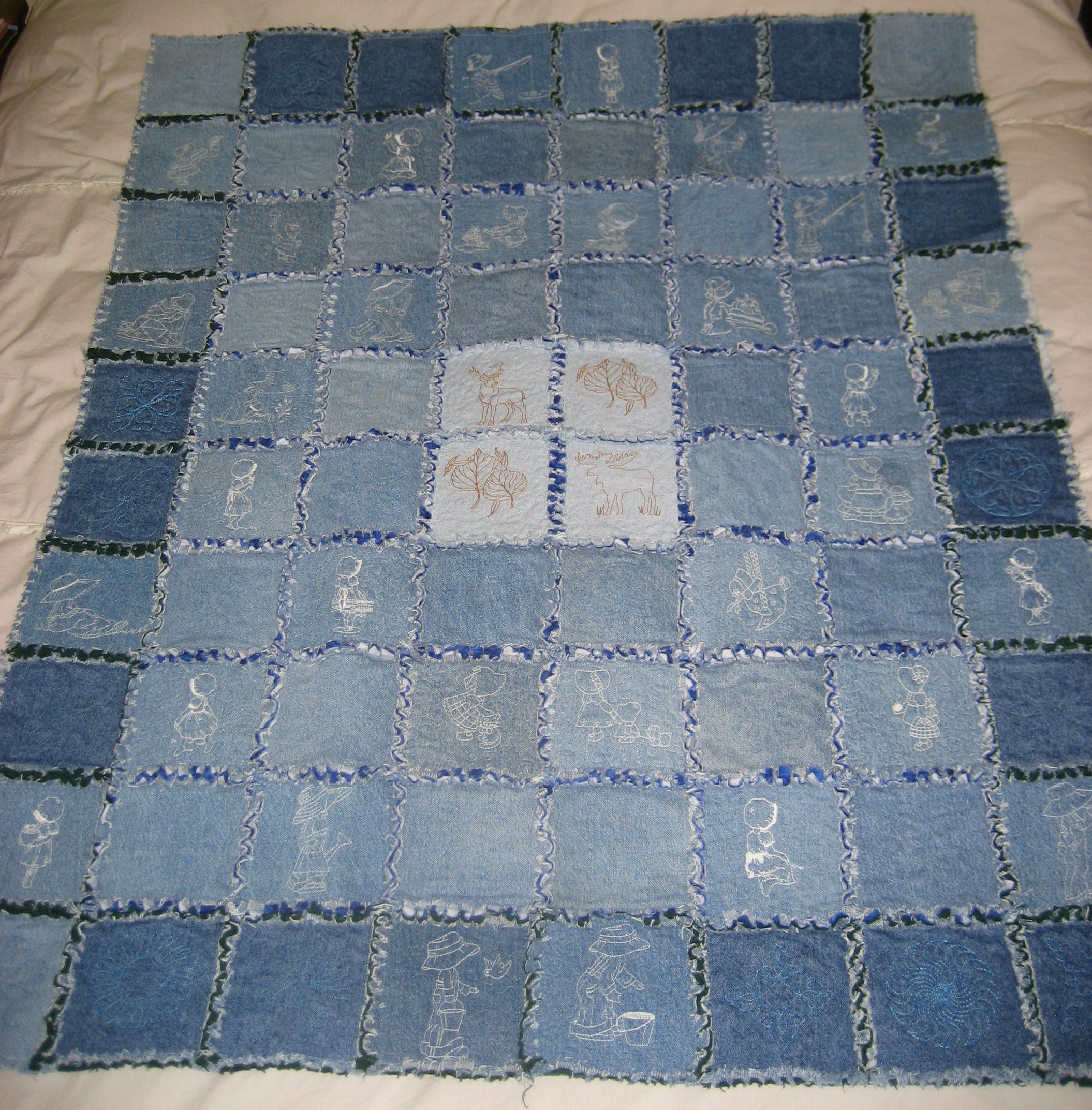 Denim ragged-edge quilt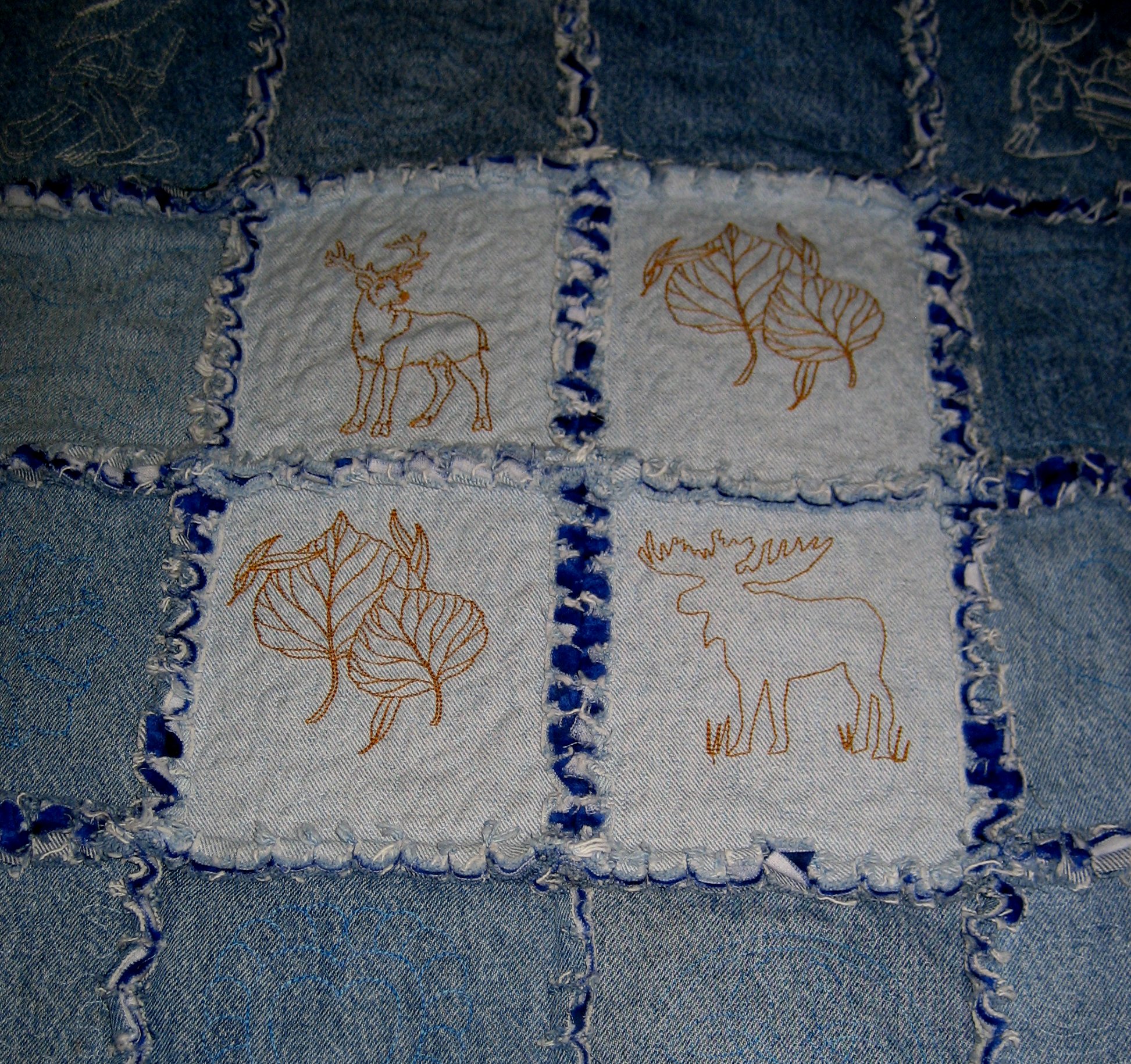 Center blocks in gold
I will try to be more punctual in writing!